Trump touts jobs at Boeing plant: 'Buy American, hire American'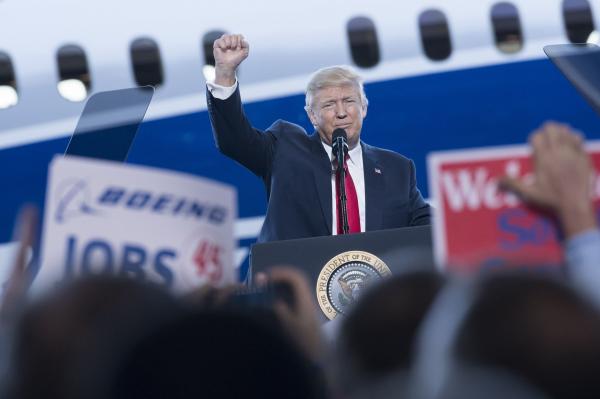 President Donald Trump visited a Boeing production facility in South Carolina on Friday afternoon where the aviation giant showcased the latest version of its 787 Dreamliner.
"That is one beautiful airplane," the president said in his opening remarks, gesturing to a 787 on display behind him. "Congratulations to the men and women here who have built it."
The president's visit was part of an unveiling by the Chicago-based aerospace company of its new 787-10 — the third and most recent version of the widebody jet, which is more fuel efficient than Boeing's other planes due to the airframe's largely composite structure.
"The name says it all — Dreamliner. Great name," he added. "Our country is all about making dreams come true."