Trump turns focus to veterans, signs extension for choice in health care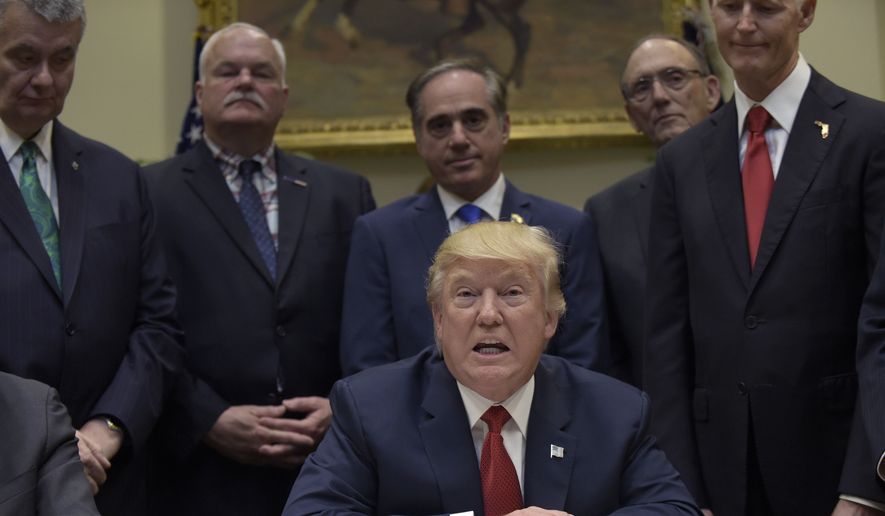 President Trump took one of his first steps Wednesday to address chronic problems in the Department of Veterans Affairs by signing a bill that extends stopgap services for veterans to go outside the VA medical system for care.
After campaigning on the issue of improving substandard care for veterans that dogged President Obama, Mr. Trump signed a reauthorization of the Veterans Access, Choice and Accountability Act and announced that he would devote a press conference to veterans issues next week.
"The veterans have poured out their sweat and blood and tears for this country for so long, and it's time that they are recognized and it's time that we now take care of them and take care of them properly," Mr. Trump said.
The Choice program was set to expire in August without the legislation and with nearly $1 billion unspent in the account. Congress developed the program after a scandal erupted in 2014 during the Obama administration over wait times at the VA medical center in Phoenix, where dozens of veterans died waiting for care.