Trump tweets endorsement for Alabama Sen. Strange ahead of GOP primary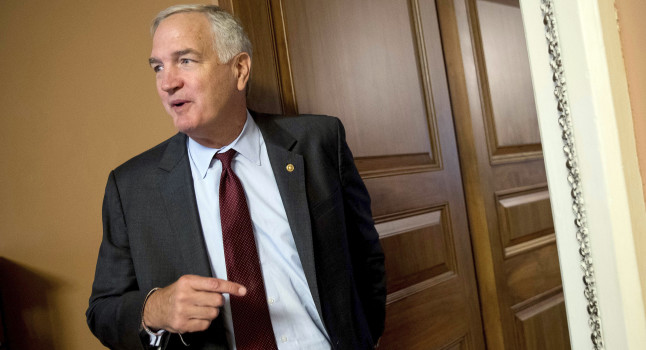 President Donald Trump endorsed Alabama Sen. Luther Strange in a tweet Tuesday night ahead of the state's Aug. 15 GOP Senate primary.
"Senator Luther Strange has done a great job representing the people of the Great State of Alabama. He has my complete and total endorsement!," Trump tweeted.
Earlier in the day Trump himself called Strange to notify him of the endorsement, according to a Republican with knowledge of the call.
Trump's endorsement was both unexpected and unusual, as sitting presidents rarely weigh in for party primaries.