Trump votes, looking for big win in home state of New York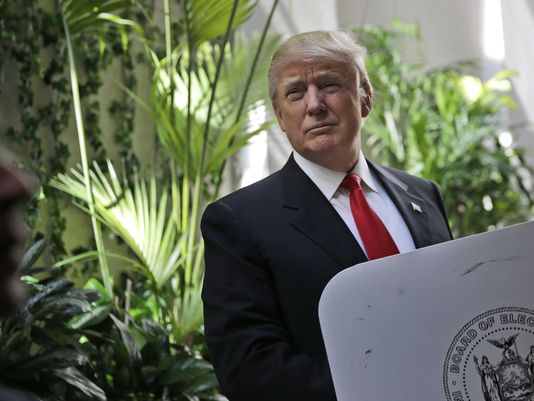 FISHKILL, N.Y. — Donald Trump cast his own ballot Tuesday as he looked for a big win in New York's Republican primary, though his challenge will be racking up convention delegates in the state.
The Manhattan real estate mogul needs to win more than 50% of the vote statewide, and more than 50% in each of the state's congressional districts, in order to win all 95 of the available delegates in New York.
"Putting in that vote today was really something terrific," Trump told reporters after casting his ballot Tuesday morning.
While polls give Trump a huge lead in his home state over Republican rivals Ted Cruz and John Kasich, the GOP front-runner is urging supporters throughout the state not to take anything for granted.
Neither Cruz nor Kasich plan to be in New York on Tuesday night, but both are hoping to pick up delegates in various congressional districts by keeping Trump below half the vote.