Trump vows to cancel Asia trade deal as president — and puts NAFTA on notice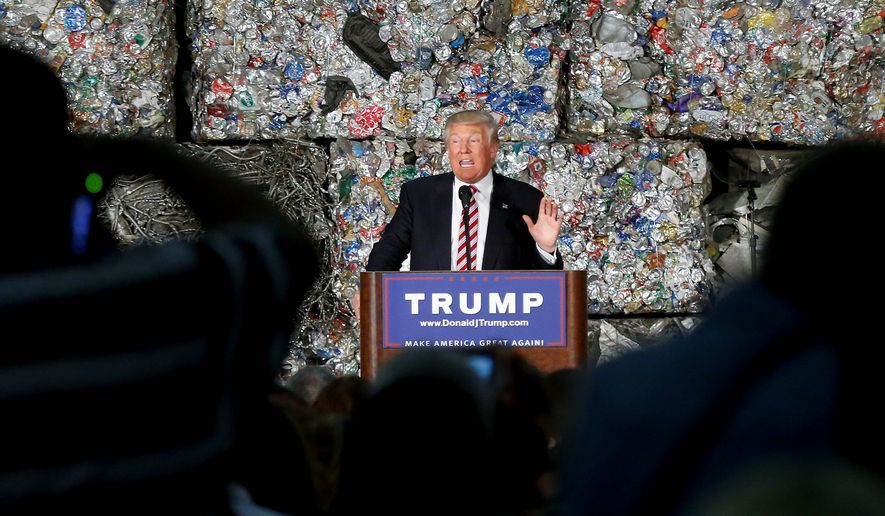 Donald Trump vowed Tuesday that if elected president he would cancel a pending trade deal with Pacific Rim countries and demand Mexico and Canada accept sweeping changes to NAFTA — or else he will nix that one, too.
It was part of an anti-globalization agenda that the presumptive Republican presidential nominee offered to revitalize U.S. manufacturing and bring back jobs, as he upended the free trade consensus that has dominated American policy under Republican and Democratic presidents. In a Tuesday evening speech in Ohio, he even called an impending free trade deal a "rape" of the U.S.
Speaking in Pennsylvania, where he hopes his populist economic message resonates, the billionaire businessman said globalization had failed American workers. He pinned many of the country's woes on deals struck by President Bill Clinton, whose wife, Hillary Clinton, is the likely Democratic nominee.
"This is not some natural disaster. It is politician-made disaster," Mr. Trump said of a decline in manufacturing over decades. "It is the consequence of a leadership class that worships globalism over Americanism."