Trump woos social conservatives with vow to scrap Johnson Amendment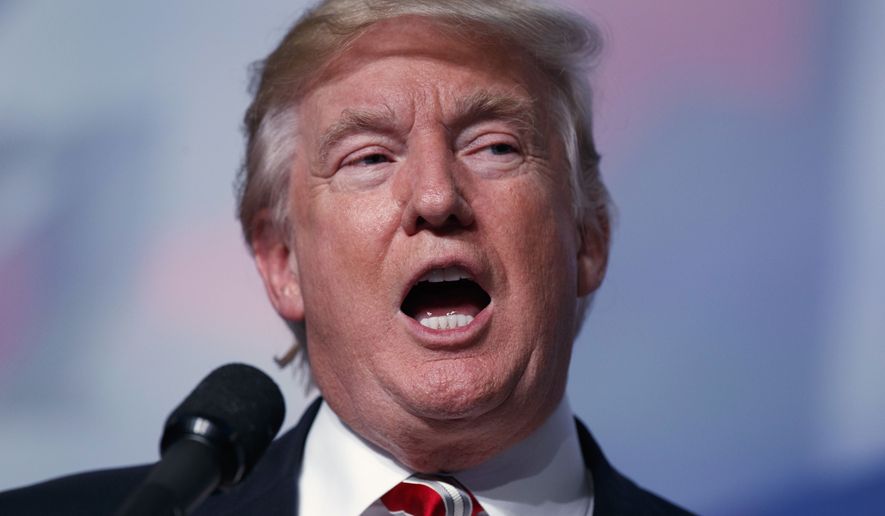 Donald J. Trump told a gathering of social and religious conservatives Friday that he would push to lift a ban that has barred churches and other tax exempt groups from endorsing political candidates, joking that it could be his ticket into heaven.
Since wrapping up the GOP nomination and turning his attention to a general election match-up with Hillary Clinton, Mr. Trump has been making overtures to the social conservatives that have been an integral part of the Republican coalition, and came here Friday to speak to thousands of social conservatives at the 11th Annual Values Voters Summit.
"The first thing we have to do is to give our churches their voice back," Mr. Trump said. "I will repeal the Johnson Amendment if I am elected your president."
Mr. Trump said in jest that he figures scrapping the 1950's era provision named after then-Sen. Lyndon B. Johnson "is the only way I am getting into heaven."
A major question coming into the 2016 election was whether social conservatives, who traditionally man the phones and knock on doors in political campaigns, would rally behind Mr. Trump because of his evolution on abortion, two divorces and high-profile extramarital affairs in the 1990s.