Trump's Approval Spikes To 46 Percent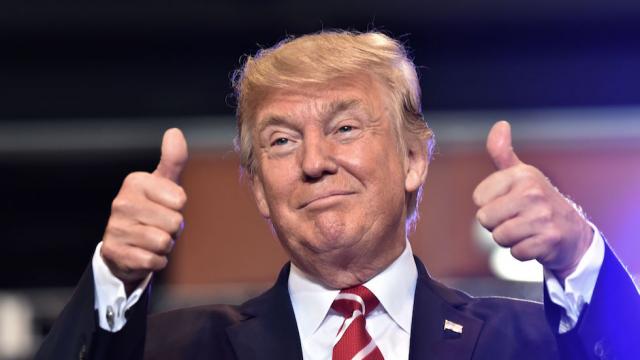 The Rasmussen Reports daily Presidential Tracking Poll for Friday shows that 46% of Likely U.S. Voters approve of President Trump's job performance. Fifty-three percent (53%) disapprove.
This is the president's highest job approval rating since late June.
The latest figures include 29% who Strongly Approve of the way Trump is performing and 45% who Strongly Disapprove. This gives him a Presidential Approval Index rating of -16.
Trump this week expressed his desire to slash the U.S. corporate tax rate from a high of 35% to 15% in order to boost job growth and help middle-class Americans. A majority of Republicans are on board with that idea, but Democrats aren't convinced that cutting the rates will help. The United States currently has the highest corporate tax rate in the industrial world.