Trump's generals: President turns to military men for counsel, order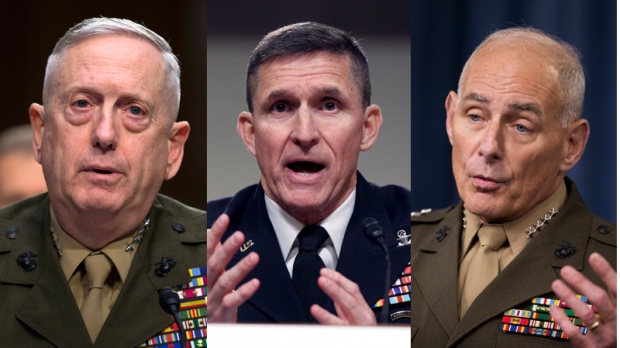 EXCLUSIVE –  When retired U.S. Marine Corps Gen. John Kelly was sworn in as White House chief of staff last week, he took command of a Trump administration that now has more military commanders in top spots than any since Eisenhower's.
The generals hand-picked by Trump — Kelly, National Security Adviser H.R. McMaster and Defense Secretary James Mattis — share a penchant for passing their opinions up the chain of command in the bluntest of terms. Their prominence in the administration belies the common perception the commander in chief prefers to be surounded by yes men.
"Jim Mattis defines 'speaking truth to power' in my view, and I like to think I do as well," said Kelly, speaking exclusively with Fox News in his first interview since becoming chief of staff. "I observed him do it routinely — every day — as we planned the invasion of Iraq and its aftermath."
A fourth general, Joint Chiefs Chairman Joseph Dunford, is a holdover from the prior administration yet shares many of the same qualities that have endeared other high-ranking military men to Trump.