Trump's Pathway to Victory Expands as FBI Reopens Criminal Probe of Hillary Clinton's Illicit Email Server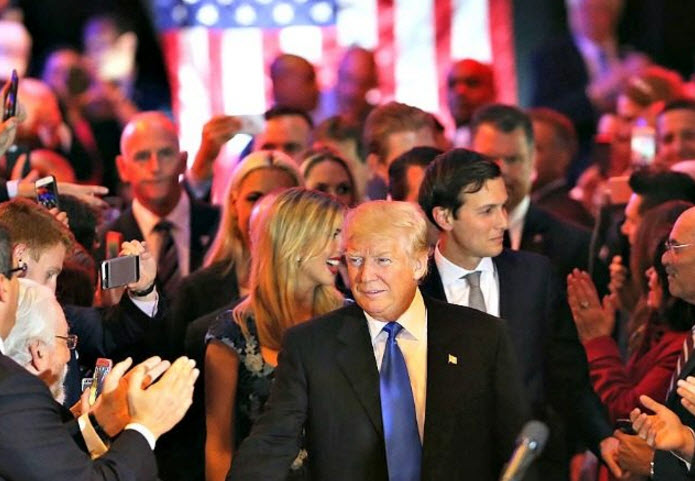 NEW YORK CITY, New York — Republican presidential nominee Donald J. Trump's pathway to the White House has significantly expanded in the past 24 hours with just ten days left until the election on Nov. 8, as federal law enforcement reopens a criminal investigation into his opponent's illicit email practices.
Democratic nominee Hillary Rodham Clinton again finds herself at the center of a criminal probe by the FBI as new devices surfaced in the federal grand jury case investigating former Rep. Anthony Weiner (D-NY) led federal authorities to discover new as-of-yet-unseen evidence in the case. The emails, connected with Weiner's estranged wife and top Clinton aide Huma Abedin, wrap together a series of Democratic scandals into one mega-scandal on the eve of the election as millions of people nationwide continue early voting and just days before the general election on Nov. 8.
The significant setback for Clinton, despite whatever her aides are spinning in the press, has halted her momentum and catapulted Trump back to the front of the pack in some polls and into contention in states that his campaign had previously considered too rough to handle. Momentum is significantly in Trump's corner, as in just four days—before the FBI revelations—he has seen a 10-point swing in the ABC News tracking poll. Jittery Democrats are now knifing each other with blind quotes to the media as Clinton's campaign struggles to maintain control of the race many media outlets already declared them the winner of, while Trump's campaign moves for the prize of 270 electoral votes.
"We obviously respect the FBI's decision to reopen the investigation," Boris Epshteyn, a senior Trump adviser, told Breitbart News Saturday on SiriusXM Patriot Channel 125. "It means that their information was grave and serious enough for them to do so."