Trump's Social Media Summit nearly descends into brawl in Rose Garden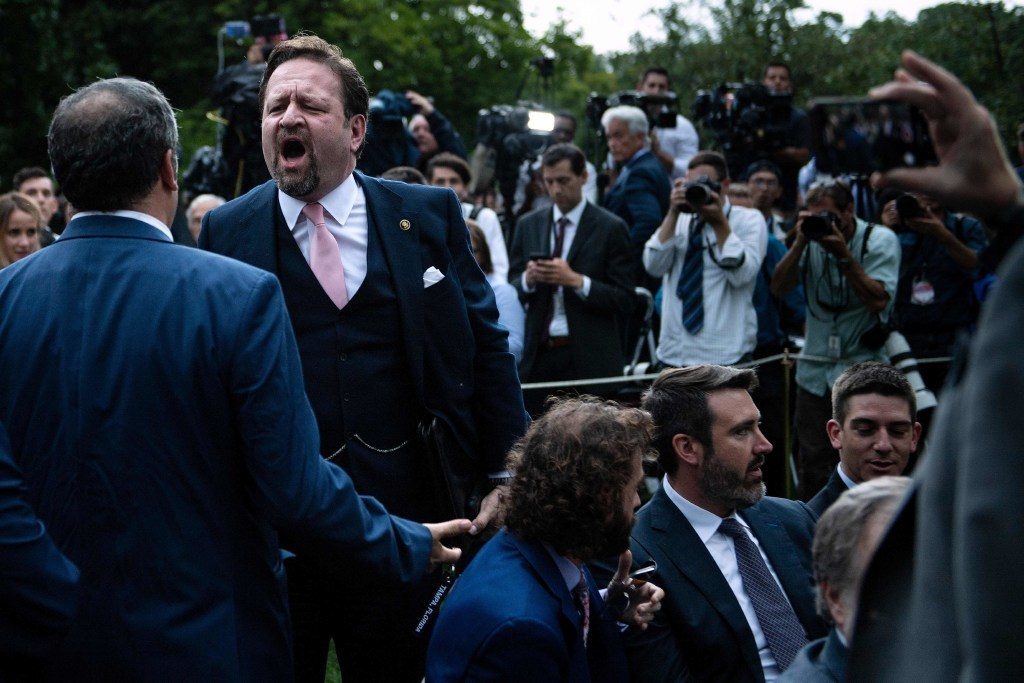 It was a fracas at the White House!
President Trump's Social Media Summit on Thursday almost descended into a brawl when Sebastian Gorka got into a brief shouting match with a White House reporter in the Rose Garden.
Gorka, a former adviser to Trump, was sitting near the front row with several social media provocateurs during Trump's announcement about the census while the White House press corps was forced to the back of the garden.
After Trump's speech, one of the attendees sarcastically told Playboy correspondent Brian Karem, who was with the White House press corps, "don't be sad."
Karem responded, telling the attendees of the Social Media Summit that they are people "eager for demonic possession," video of the incident shows.