U.S. justices' 2007 climate change ruling looms over immigration case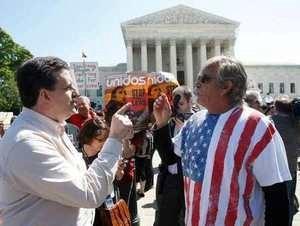 The conservative legal challenge to President Barack Obama's executive action on immigration, in line for U.S. Supreme Court review, would force the justices to wrestle with their own conflicting votes on when states have a legal right to sue the federal government.
It is a question the court would have to answer before it could rule on whether Obama exceeded his presidential powers, as 26 Republican-governed states led by Texas contend, by bypassing a gridlocked Congress and taking unilateral executive action aimed at shielding millions of illegal immigrants from deportation.
The case represents another conservative challenge to one of Obama's top policy priorities to come before the Supreme Court.