Uber Drive didn't know Jeb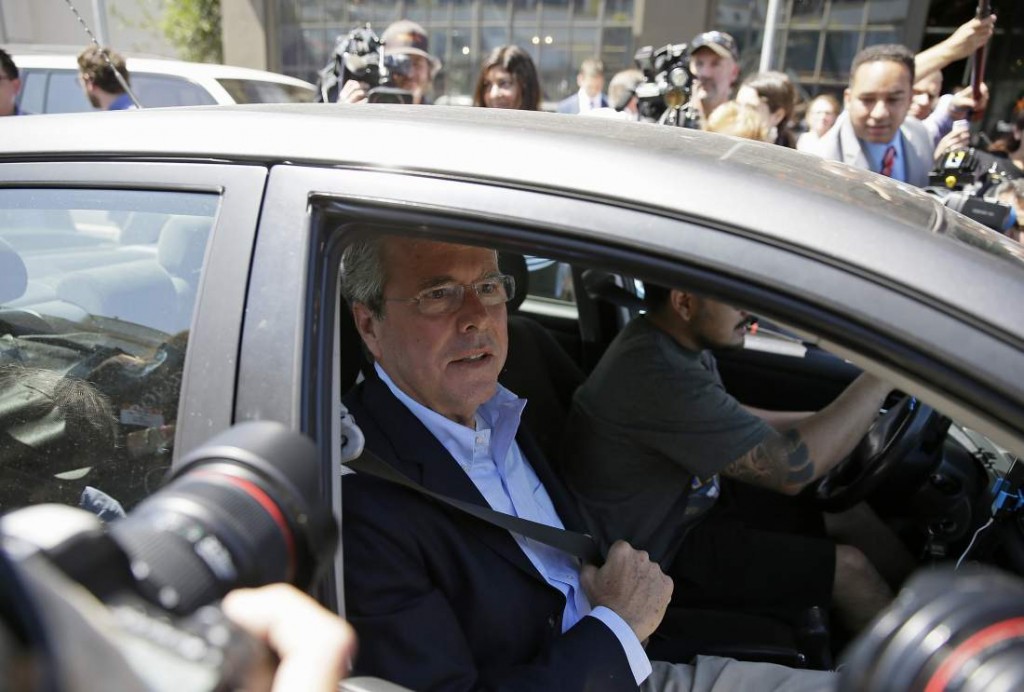 The Uber driver who picked up Jeb Bush Thursday on a San Francisco street corner doesn't normally vote and didn't recognize the Republican frontrunner. But the experience of driving a man who could be President, and talking about it with a reporter, may get him to the polls this year.
He said he will probably pull the lever for Hillary Clinton.
Bush is traveling around San Francisco Thursday using the ride-sharing app, the latest embrace by the Republican of the company, which has fought taxi regulations and has come under fire from some Democrats for the scant benefits it offers its network of independent drivers. The GOP has emerged as the company's staunchest defender, as the party tries to align itself with the hip, and liberal, Bay Area culture as they appeal for younger voters and top donors.