Unemployment rates rose in 44 U.S. states in July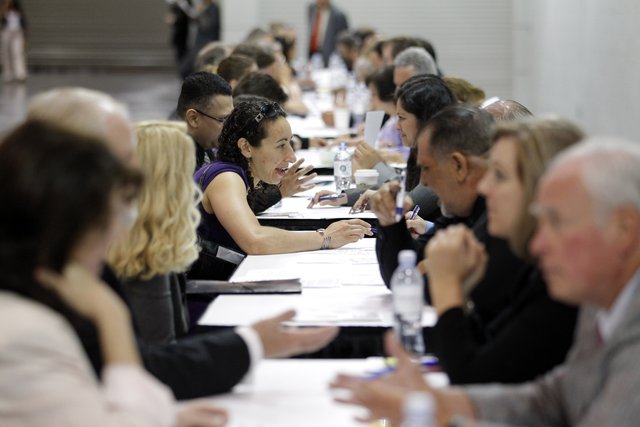 By Christopher S. Rugaber-Associated Press
WASHINGTON (AP) — Unemployment rates rose in 44 U.S. states in July, the most states to show a monthly increase in more than three years and a reflection of weak hiring nationwide.
The Labor Department said Friday that unemployment rates fell in only two states and were unchanged in four.
Unemployment rates rose in nine states that are considered battlegrounds in the presidential election. That trend, if it continued, could pose a threat to President Barack Obama's re-election bid in less than three months.
Nationwide, hiring improved in July after three months of tepid job gains. But the national unemployment rate ticked up to 8.3 percent from 8.2 percent. Monthly job gains have averaged 150,000 this year. That's barely enough to accommodate population growth. As a result, the unemployment rate is the same as when the year began.
Still, 31 states gained jobs in July, while 19 lost them. Unemployment rates can rise in a state even when more jobs are created if more people start looking for work. People who are out of work are counted as unemployed only if they're looking for a job.
In the most closely contested states in the presidential race, unemployment has fallen over the past year. That could help Obama in his contest with GOP candidate Mitt Romney.
But it has started to tick up in recent months. In Nevada, the rate rose to 12 percent in July from 11.6 percent the previous month. That's the highest rate in the nation, though it's still much lower than a year ago, when it was 13.8 percent.
To read more, visit: Â http://www.washingtontimes.com/news/2012/aug/17/unemployment-rates-rose-44-us-states-july/