US Economy Grinds To A Halt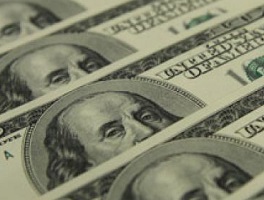 The U.S. economy ground nearly to a halt in the first three months of the year, according to government data released Wednesday morning, as exports plunged and severe winter weather helped keep consumers indoors.
The gross domestic product grew between January and March at an annualized rate of 0.2 percent, the U.S. Commerce Department said, adding to the picture of an economy braking sharply after accelerating for much of last year. The pace fell well shy of the 1 percent mark anticipated by analysts and marked the weakest quarter in a year.
The economy had expanded at a rate of 2.2 percent in the final three months of 2014 and at a rate of 2.4 percent for the year.
Economists, employers and policymakers now face the challenge of determining whether the slowdown is temporary — stemming mostly from an unusually snowy winter in the Northeast — or a sign of broader problems.