US mulls use of strategic oil reserves to lower prices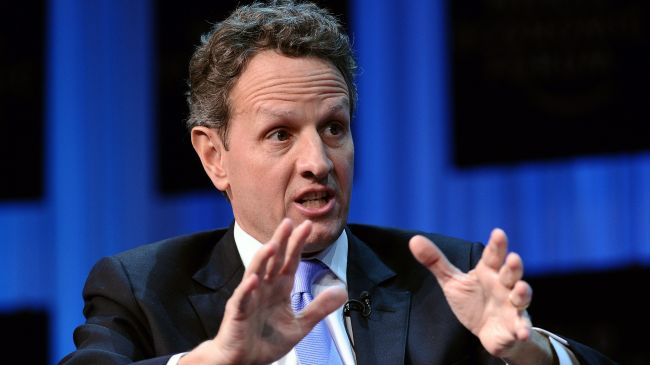 The secretary of the US Treasury says America is considering an option of drawing on its strategic oil reserves to bring down oil prices, hinting at the global economic impact in case Iran enacts a potential halt to its oil exports to certain countries.
"There is a case for the use of the reserve in some circumstances and we will continue to look at those and evaluate that carefully," said Timothy Geithner on the nationally broadcast CNBC TV network on Friday.
Expressing deep concerns over supply disruptions from Iran, Geithner claimed the US would find other sources to compensate for any reduction in oil supplies.
"We are working very carefully to try to minimize that risk, make sure there are alternative sources of supply from Saudi Arabia and others to help compensate for reduced exports from Iran," he went on to say.
Meanwhile, several Democratic Congressmen urged President Barack Obama to tap into the nation's stockpile amid the hike in global oil prices driven by Iran's halt of its oil exports to some European countries.
To read more, visit: Â http://presstv.com/detail/228683.html