USS John McCain collision near Singapore; 10 Sailors Missing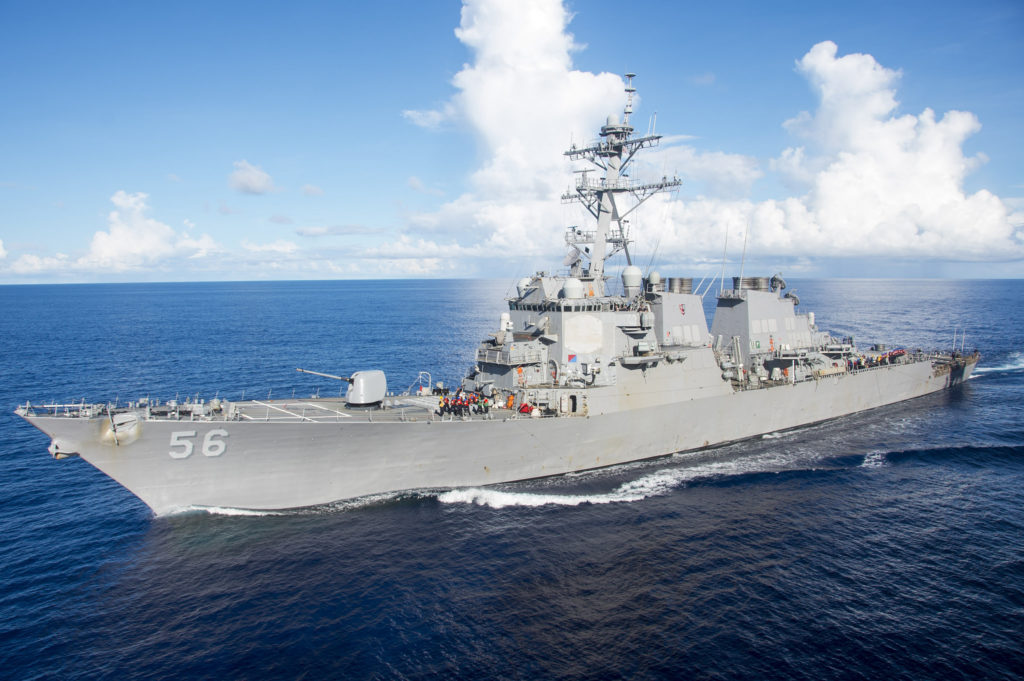 Diving operations are set to begin on Monday as American, Singaporean and Malaysian armed forces search for the 10 missing U.S. sailors after an early-morning collision between a Navy destroyer and a tanker near Singapore — the second collision involving a Navy ship in the Asia-Pacific region in two months.
U.S. Navy officials told Fox News diving operations will begin inside the flooded compartments aboard USS John S. McCain. USS America, a large amphibious assault ship, arrived in the Singapore port near the stricken Navy destroyer and will lead the diving efforts, officials said.
The Navy said five sailors were hurt in Monday's collision between the USS John S. McCain and the 600-foot Alnic MC, an oil and chemical tanker. The four who required additional treatment were taken by helicopter to Singapore, where the McCain had been headed.
One of the injured, Operations Specialist 2nd Class Navin Ramdhun, posted a Facebook message saying he was OK and awaiting surgery for an arm injury. He told The Associated Press that he was sleeping at the time of the collision and is not sure what happened.