Walgreens Fires Pharmacist for Refusing to Violate His Religious Beliefs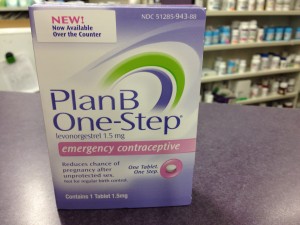 Nashville, TN – On Tuesday, the Thomas More Society, a Chicago-based public interest law firm, together with Brentwood, Tennessee, attorney Larry Crain, of Crain, Schuette & Associates, filed a federal lawsuit in the Middle District of Tennessee on behalf of Pharmacist Dr. Philip Hall against the Walgreen Company ("Walgreens"). The complaint alleges that, in August of 2013, Walgreens wrongfully fired Dr. Hall, who had been employed for six years as a pharmacist at Walgreens' store in Jamestown, TN, in violation of his constitutionally and statutorily protected rights to freedom of religion.
Dr. Hall, a Baptist, entertains profound religious and moral objections to dispensing abortifacients, or abortion-inducing drugs, such as "Plan B." For six years, Walgreens respected Dr. Hall's religious beliefs and gave him only favorable reviews for his work performance. But in August 2013, Walgreens did an "about-face" and tried to force Dr. Hall to dispense Plan B in violation of his beliefs. When Dr. Hall indicated his intent to continue following the internal procedures that accommodated his beliefs, Walgreens fired him.
"Dr. Hall's right to live according to his religious beliefs, including in his workplace, is protected both under the Federal Civil Rights Act and the Tennessee State Constitution," said Larry Crain, co-counsel with Thomas More Society. "Americans have the right to live according to their sincerely held religious beliefs and not be forced to participate in actions that they deeply and sincerely believe are morally wrong."
From the time of his hiring in March, 2007, Dr. Hall followed Walgreens' well-known protocol allowing him to ask another pharmacist to dispense prescription drugs such as Plan B. After the implementation of new FDA protocols in August of 2013, requiring that Plan B be sold over-the-counter, Dr. Hall reiterated to his superiors his religious objections to selling the drug and followed up with a call to the employee relations department at Walgreens' corporate headquarters to express his concerns.