Wall St. pierces sequester gloom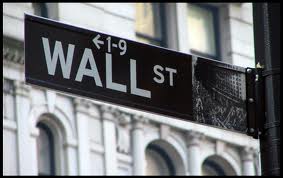 The stock market burst through predictions of sequester doom Tuesday as the Dow Jones industrial average closed at a record high of 14,253.77.
The Dow reached its highest level since 2007 and sent the clear signal to Washington that investors are unconcerned about the $85 billion in automatic spending cuts triggered on March 1.
"Sequestration is a distraction. It has no impact other than on the microphones in Washington," said Axel Merk, president and chief investment officer at Merk Investments.
The lack of anything resembling a panic on Wall Street could complicate efforts by Democrats and the White House to blame Republicans for effects of the sequester.
In the weeks leading up to the cuts, the White House launched an aggressive campaign that warned of severe consequences for the economy and military if the sequester went forward.