Warren backing tribe's luxury casino plan — over cash-strapped town's rival bid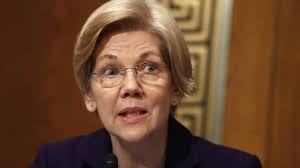 Brockton, Mass., is known as the birthplace of boxing legend Rocky Marciano. But with U.S. Sen. Elizabeth Warren pushing for a $1 billion Native American casino less than 20 miles away, struggling blue-collar Brockton's competing casino bid might not stand a fighting chance.
Brockton Mayor William Carpenter slammed Warren's bill on behalf of the Masphee Wampanoag tribe, which would override a federal judge's decision last year to block the tribe's plan for a luxury gaming resort in East Taunton.
He says Warren seems to be acting on behalf of special interests instead of people like Brockton's struggling residents.
"Year after year we're running multimillion-dollar deficits in our budget. We've laid off schoolteachers for three years in a row," Carpenter told the Washington Times. "We desperately need the revenue."