What Trump and Putin talked about for an hour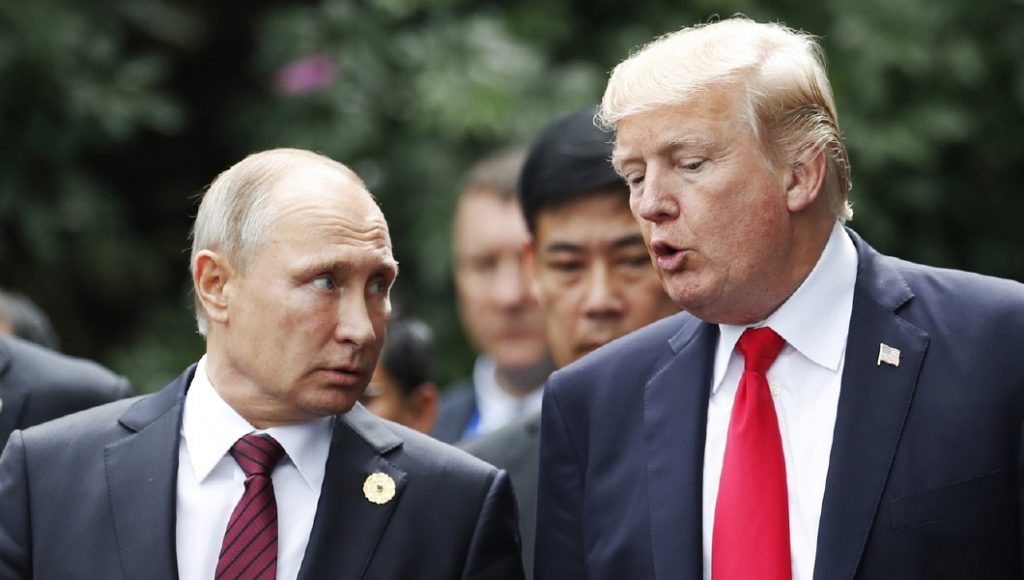 President Trump spoke to Russian President Vladimir Putin by phone for more than an hour on Tuesday about issues ranging from terrorism to Ukraine, the White House said in a statement.
The two leaders stressed the need "to peacefully resolve the Syrian civil war, end the humanitarian crisis, allow displaced Syrians to return home, and ensure the stability of a unified Syria free of malign intervention and terrorist safe havens," the White House said.
Trump's phone call with Putin came shortly after Syrian President Bashar Assad visited Russia. Trump and his top aides have frequently criticized Russia for its continued support of the Assad regime in the face of chemical weapons attacks on civilians.
Trump and Putin spoke at length about combating terrorism in the region.