White House accuses Palin, Sessions of 'politicizing' Secret Service incident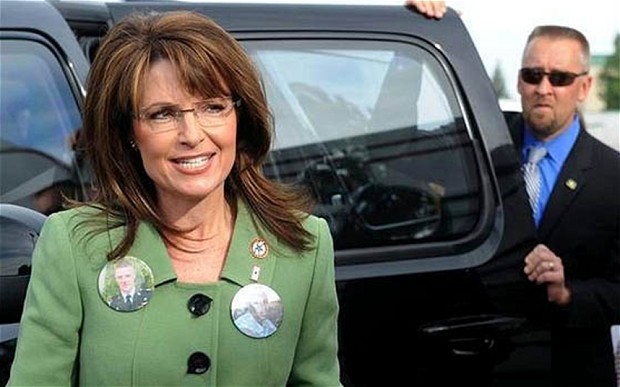 By Susan Crabtree-The Washington Times
White House spokesman Jay Carney bristled Friday at suggestions from former Alaska Gov. Sarah Palin and Alabama Sen. Jeff Sessions that a series of recent incidents — including Secret Service misbehavior in Colombia, the General Service Agency spending scandal and soldiers posing with dead Afghan insurgents — symbolized a breakdown in President Obama's leadership.
"Any assertion by those politicians you mentioned of the nature that you mentioned should be valued at the cost that you paid for it," Mr. Carney said. "It is preposterous to politicize the Secret Service, to politicize the behavior of — the terrible conduct of some soldiers in Afghanistan, in a war that's been going on for years."
Both Mrs. Palin and Mr. Sessions are Republicans. A clearly irritated Mr. Carney rejected any notion that the incidents reflected on Mr. Obama in any way.
"What they're doing is trying to turn these incidents, one that's still under investigation into, you know, political advantage and obviously you recognize that, everyone here recognizes that," he said at Friday's White House briefing.
Mrs. Palin told Fox's Greta Van Sustern that she was disgusted by news accounts that a Secret Service agent now linked to the Colombia scandal had previously made jokes about checking out her "backside" when she was a vice presidential candidate. She called the agent's behavior "pretty embarrassing."
The agent "was kind of ridiculous posting pictures and comments," she said. "Well check this out, bodyguard. You're fired! And I hope his wife … kicks him into the dog house."
To read more, visit: