White House issues veto threat over Keystone pipeline bill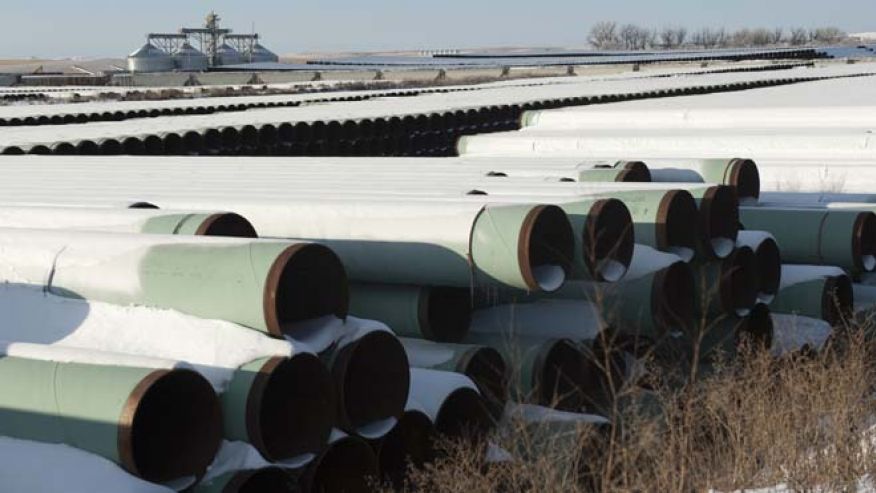 The White House on Tuesday for the first time issued a veto threat over Republican-backed legislation to approve the Keystone pipeline, setting up a likely showdown between President Obama and the GOP-controlled Congress in the coming weeks.
"If this bill passes this Congress, the president wouldn't sign it," White House Press Secretary Josh Earnest said Tuesday, stressing that the president wants to wait for a State Department review process to finish.
The White House issued the threat within minutes of the 114th Congress convening. Lawmakers in the House and Senate were introducing Keystone legislation on Tuesday as the first order of business for the new Congress.
On the Senate side, Sen. John Hoeven, R-N.D., and Sen. Joe Manchin, D-W.Va., said the bill has 60 co-sponsors, and uses Congress' authority to regulate interstate commerce to green-light the Canada-to-Texas pipeline. They predicted at least 63 senators, and possibly more, ultimately will vote for the bill — more than enough to pass.