White House official: Trump won't campaign for Roy Moore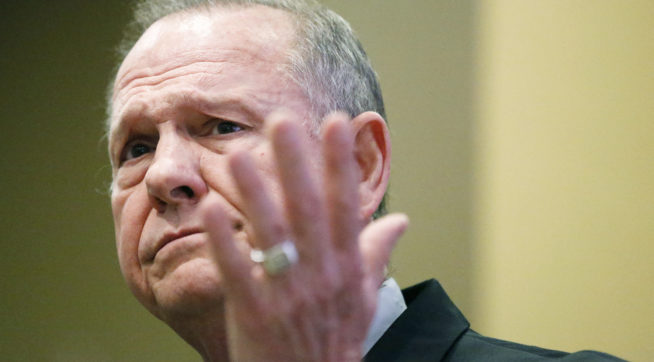 WASHINGTON (AP) — President Donald Trump will not campaign for Republican Alabama Senate candidate Roy Moore before the Dec. 12 special election, a White House official said Monday.
The president had held the door open to campaigning for Moore last week, when he all but endorsed his candidacy while attacking his Democratic opponent, Doug Jones. Trump also made public statements in which he raised doubts about the accounts of women who have accused Moore of sexual misconduct decades ago, when they were teenagers and he was in his 30s.
The White House official told The Associated Press that Trump would not travel to Alabama on Moore's behalf. The official was not authorized to discuss the president's plans publicly and spoke on condition of anonymity.
Over the weekend, Trump took to Twitter to bash Jones, saying that electing the Democrat as Alabama's next senator "would be a disaster" and warning of damage to his legislative agenda.