White House scrambles to contain controversy over Netanyahu snub claims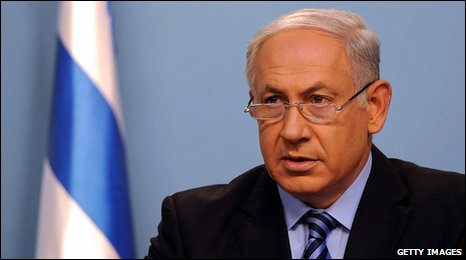 The White House moved Tuesday to tamp down emerging claims that it had turned down an offer by Israeli Prime Minister Benjamin Netanyahu to meet with President Obama later this month, with the two leaders talking by phone as Republicans seized on the reports.
Israeli officials confirmed to Fox News earlier in the day that the White House had indeed brushed off such an offer. A White House spokesman also confirmed that Obama is not expected to meet with Netanyahu, citing scheduling conflicts.
But late Tuesday, the White House released a statement denying that any formal offer was made for a meeting in the capital — without saying whether an offer was made for a meeting elsewhere, like New York. "Contrary to reports in the press, there was never a request for Prime Minister Netanyahu to meet with President Obama in Washington, nor was a request for a meeting ever denied," the statement said.
The White House went on to say that Obama had just gotten off an hour-long phone call with the prime minister "as a part of their ongoing consultations," and that the two discussed the Iranian nuclear threat.
The unusual statement from the White House signaled the president's team was acting quickly to contain the controversy. The seemingly chilly response to Netanyahu was already being interpreted as a snub among Israel's biggest defenders — and it comes amid a state of heightened alert over Iran's nuclear program and the possibility of Israeli action.
Sens. John McCain, R-Ariz., and Lindsey Graham, R-S.C., said earlier they were "surprised and disappointed" by the initial reports.
"If these reports are true, the White House's decision sends a troubling signal to our ally Israel about America's commitment at this dangerous and challenging time, especially as Iran continues to work actively toward developing a nuclear weapons capability," they said.
Aside from initial reports in Israeli media, Israeli sources described the meeting offer to Fox News. They said that Netanyahu, though he plans to be in New York City during his brief stay, was offering to travel to D.C. to make the meeting happen. However, the White House apparently said Obama's tight schedule — the president is in the middle of a feverish campaign run — would make a meeting difficult.
White House spokesman Tommy Vietor confirmed to Fox News that Obama is not expected to meet with Netanyahu, though insisted it was just a scheduling problem. He said Obama will be at the United Nations on Sept. 24 and leave the following day, while Netanyahu won't be in the city until later in the week.
"They're simply not in the city at the same time," Vietor said.
To read more, visit:Â http://www.foxnews.com/politics/2012/09/11/early-frost-white-house-gives-chilly-response-to-proposed-obama-netanyahu-talk/#ixzz26Fu0mrxw