WikiLeaks' Julian Assange accuses Hillary Clinton of electoral 'extortion'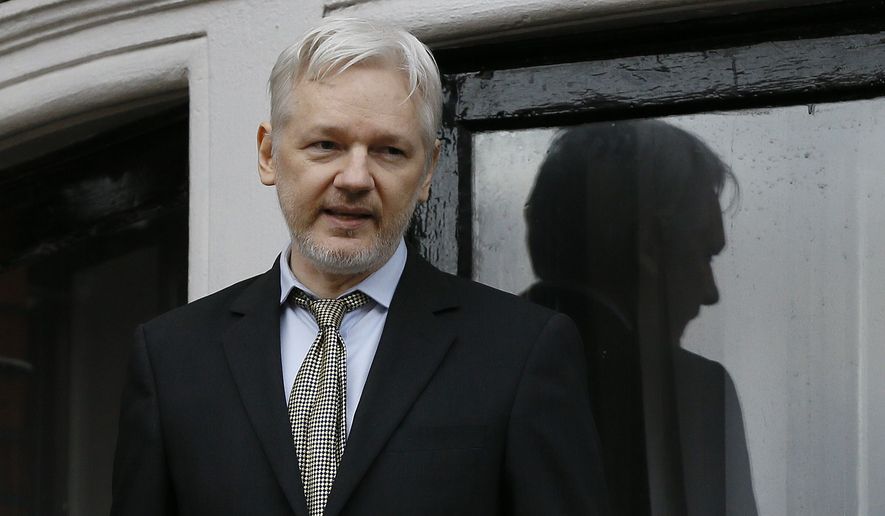 WikiLeaks editor Julian Assange has accused Democratic presidential nominee Hillary Clinton of committing "extortion" by hyping fears over the possibility of a Republican victory in order to attract left-wing voters.
Mr. Assange, who spoke Saturday via a live feed before the Green Party Presidential Nominating Convention in Houston, released hacked emails last month showing Democratic National Committee officials plotting to defeat Mrs. Clinton's chief rival, Vermont Sen. Bernard Sanders.
"What the Clinton campaign is doing at the moment is trying to say, 'Well, OK, yes, maybe we're committed to arms dealers and to Saudi Arabia, and yes, maybe we subverted the integrity of the Democratic primary, etc., etc., but you'll just have to swallow that, you'll just have to swallow that or else you'll get Donald Trump,'" he said.
"That's a form of extortion," Mr. Assange told party delegates to loud applause.
He urged voters to stick to their principles instead of casting a lesser-of-two-evils vote for Mrs. Clinton in November.