With Thune out, Senate contenders for White House seem unlikely in 2012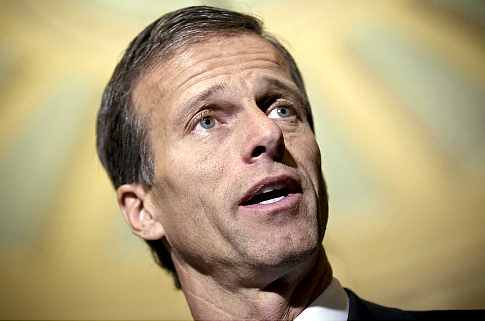 By Paul Kane, The Washington Post
The most-talked-about potential presidential candidate from the Senate, John Thune (R-S.D.), announced Tuesday that he would not seek the presidency in 2012, leaving not a single member of the world's greatest deliberative body deliberating a White House bid.
If that holds, 2012 will be the first presidential campaign without a sitting senator since the modern history of White House campaigns began more than half a century ago.
This comes just 21/2 years after a race in which one senator, John McCain (R-Ariz.), lost to another, Barack Obama (D-Ill.), who broke a decades-old curse of failed White House bids from the Senate. Vice President Biden also came from the Senate, while a handful of others were weeded out in the primaries.
Congress may take a pass altogether on the 2012 race, depending on the decisions of Reps. Michele Bachmann (R-Minn.) and Ron Paul (R-Tex.). Both are conservative firebrands pondering what would amount to long-shot bids.
At a time when Republican voters have made clear their disdain for all things Washington, it's perhaps no surprise that the party's senators are likely to sit this one out. And no Democrat is going to challenge Obama.
But in the four most recent campaigns in which a president sought reelection – 2004, 1996, 1992, 1984 – at least two senators from the opposing party challenged the incumbent.
Former senator John E. Sununu (R-N.H.), who has witnessed dozens of senators trudge up to his first-in-the-nation-primary state, noted that the current crop of Senate Republicans is the victim of the "ebb and flow of the recent election cycles."
A slew of promising Republicans lost reelection bids in 2006 and 2008, when the environment ran against the George W. Bush White House, and 13 new Republicans have just been sworn in. Such newcomers are considered too green to jump into a national campaign, leaving few senators who both present the right sort of generational matchup with Obama and who are not tainted by ethical questions or burdened by unpopular votes.
"Senators have to vote on every issue. Instead of expanding their constituency, their votes tend to narrow their constituencies," said Donald Ritchie, the Senate historian.
This was a problem for Thune, who in 2008 voted in favor of the $700 billion financial industry bailout that has since become anathema to conservative voters.
To read more, visit: http://www.washingtonpost.com/wp-dyn/content/article/2011/02/22/AR2011022207487.html