12-year-old running Trump campaign office in Colorado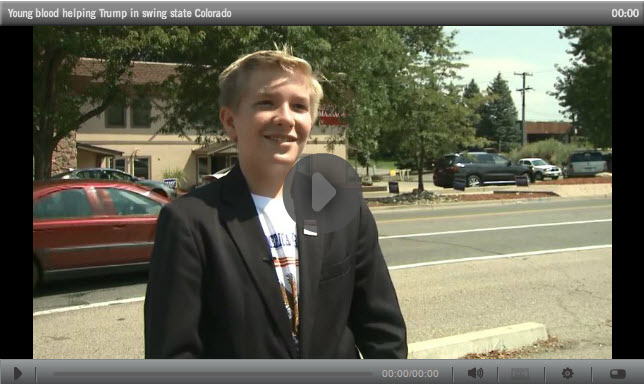 A 12-year-old boy is running Donald Trump's presidential campaign office in one of Colorado's most vital counties, according to a new report.
Weston Imer runs operations for the Republican presidential nominee's camp in Jefferson County, KDVR News said Sunday.
KDVR News said Jefferson County is one of the most populous counties in Colorado, as it includes part of the Denver metro area.
Imer is responsible for gathering volunteers and helping get out the vote for Trump in the critical swing state, the news station added.
"Get involved," Imer said Sunday when asked what he hopes to accomplish in his role. "That's what I'm going to say. Get involved. Kids need to be educated."