44% of Democrats Welcome Refugees from Agrabah, Home of Disney's Aladdin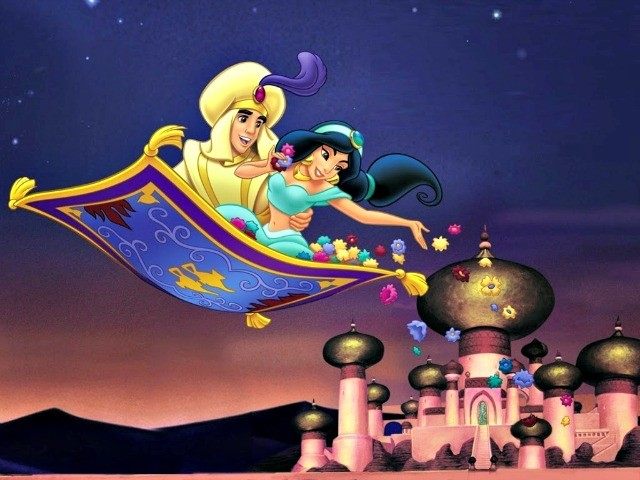 Just last week, Democrats in the media were guffawing over a poll which showed 30% of Republican primary voters would bomb the fictional city from Disney's Aladdin. This week a Republican polling group asked a similar question of Democrats, and the results were even more embarrassing, with 44% of Democrats saying they'd support taking in refugees from Agrabah.
WPA Research asked Democrats "Would you support or oppose allowing refugees from Agrabah to be re-settled in the United States?" In response, 44% of respondents said "yes." Young Democrats, between 18 and 34, were especially eager to help the mythical refugees, with 66% saying they would support taking them in.
The question of whether or not the U.S. should accept refugees from Syria has been publicly debated for several weeks, especially since the terror attacks in Paris and, more recently, in San Bernardino, California. Republicans tend to oppose taking the refugees, with several Republican governors saying they would fight any effort to settle refugees from the war torn country in their state. So the question about refugees from Agrabah, while not a real place, does track with a real question about refugees that has been in the news.
The battle of the fake polling questions about Agrabah began last week when a writer for Salon.com suggested the bombing question as a way to embarrass Republicans. Left-leaning polling firm Public Policy Polling immediately adopted the idea and broadcast the results Friday morning.