'60 Minutes' correspondent presses McCarthy on impeachment inquiry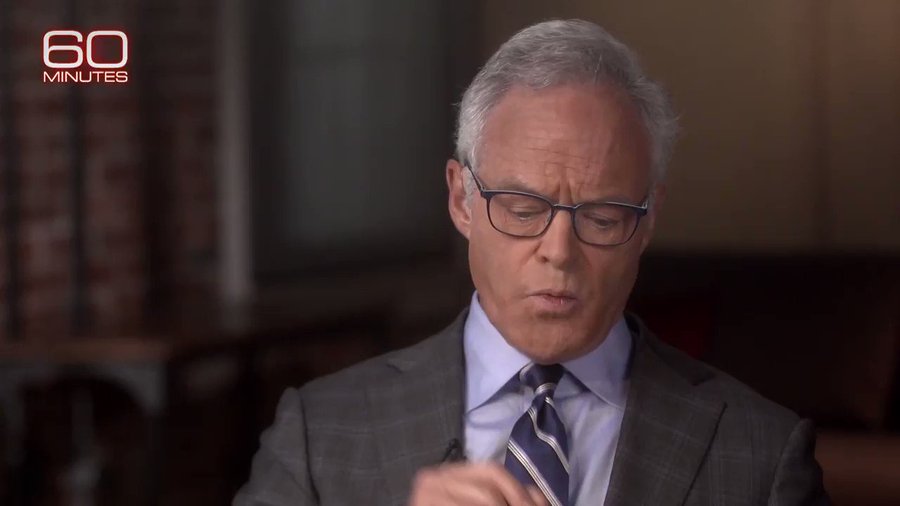 "60 Minutes" correspondent Scott Pelley on Sunday pressed House Minority Leader Kevin McCarthy (R-Calif.) on the impeachment inquiry against President Trump launched by Democrats last week.
The interview focused on the July 25 call between President Trump and his Ukrainian counterpart, Volodymyr Zelensky, in which Trump pressed Zelensky to investigate former Vice President Joe Biden and his son Hunter Biden, according to a partial transcript released by the White House.
"President Zelensky says, 'We are almost ready to buy more Javelins from the United States for defense purposes,'" Pelley said, reading from the partial transcript. "And President Trump replies, 'I would like you to do us a favor, though.'"
"You just added another word," McCarthy claimed.
"No, it's in the transcript," Pelley responded.
"When I read the transcript, President Zelensky brings up a Javelin is a protection for anti-tank, something that President Obama would not sell that President Trump did to protect the Ukraine," McCarthy said.
"How do you expect the president's defense to roll out going forward?" Pelley asked.
"The defense of what?" McCarthy responded.
"Well, there's an impeachment inquiry," Pelley clarified.
"Yeah, there's an impeach inquiry going forward. It probably never would move forward, had the speaker waited 48 hours to have the transcript. We vote on important things every day," McCarthy responded. "But there are certain votes that are different than others. Sending men and women off to war is the most difficult vote any member of Congress would ever make."
Pelley asked McCarthy again to refocus on the question being asked: "How does the defense of the president, in your view, roll out from here?"
"Why would we move forward with impeachment? There's not something that you have to defend here," McCarthy replied.
"You say the president has done nothing wrong. I take that to mean that you find it appropriate that the president asked Mr. Zelensky for an investigation of his Democratic rivals," Pelley clarified.
"The question before the House of Representatives is to impeach the president based upon a phone call that the speaker never even heard," McCarthy began before Pelley interrupted him.
"Mr. Leader, with great respect to you, and I apologize for interrupting, but these are the White House talking points that were emailed to the Congress earlier this week," Pelley said, again asking McCarthy whether asking a foreign leader to investigate a political opponent is OK.
"I've never seen one talking point from a White House," McCarthy responded. "I'm talking to you based upon the most important facts we have. The whistleblower wasn't on the call."
The partial transcript released by the White House confirmed the claim in the whistleblower complaint that Trump pressed Zelensky to investigate the Biden family.
The whistleblower complaint, which originated from within the intelligence community, was released to the public last week.