Donald Trump the politician?…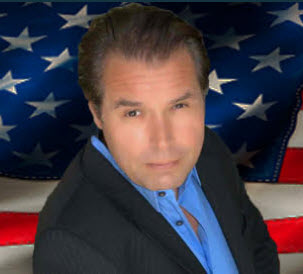 A high ranking official on the Trump transition team who asked that their identity be kept confidential, has informed me that the recent Kellyanne Conway criticism of Mitt Romney was all part of a well thought out strategic plan.
Specifically, I've been told, that Kellyanne Conway's harsh comments towards Romney on the Sunday morning TV talk show circuit was a calculated trial balloon tactic designed to measure the degree of blow-back Trump would receive from his core supporters. Furthermore, I am told, Romney himself was well aware of the Kellyanne Conway strategy, which probably goes a long way in explaining why their second meeting occurred only two days after her remarks and why both men were seen in surprisingly good spirits.
Trump the candidate has become Trump the politician. A lot of Trump supporters are indeed seething at the mere thought of Mitt Romney being offered a position in the Trump cabinet and understandably so. I mean after all Mitt didn't just say he disagreed with Trump on policy during the campaign, he criticized him in the most extreme and harshest of un-Mitt like terms.
Personally I like the idea of Mitt Romney as Secretary Of State. I have no doubt that Romney is a loyal patriot who will put America's interests first. He is intelligent, sophisticated and would make a great representative of America abroad. In addition by selecting Romney, President Elect Trump would undermine the credibility of those in the elite media and on the left who are pushing the false narrative of Donald Trump as a narrow minded, egocentric narcissist. Only a well balanced individual- or a tactful politician- would pick Mitt Romney under the circumstances.
Elsewhere the meeting with the man who is the inventor of both the internet and the global warming narrative, Al Gore, was a bit of surprise to put it mildly. Afterwards Gore emerged from their get together saying 'he felt very good' about the meeting. No word yet on how Gore feels about the meeting now that Oklahoma Attorney General Scott Pruitt has been nominated by Trump to run the EPA. Pruitt is currently suing the EPA over 'climate change' regulations. So why would Trump meet with Al Gore on one day and nominate someone like Scott Pruitt the next? The answer is simple: these are the actions of a pragmatic politician.
Watch Politics and Profits with Rick Amato on TV
Watch Rick Amato Tuesday – Friday nights 8pmPT on ATT Uverse ch 50, Digital TV 50.2 in San Diego and coming to your city soon!
Watch online anywhere at PoliticsandProfits.com