Electoral College Delivers Exactly As Founding Fathers Planned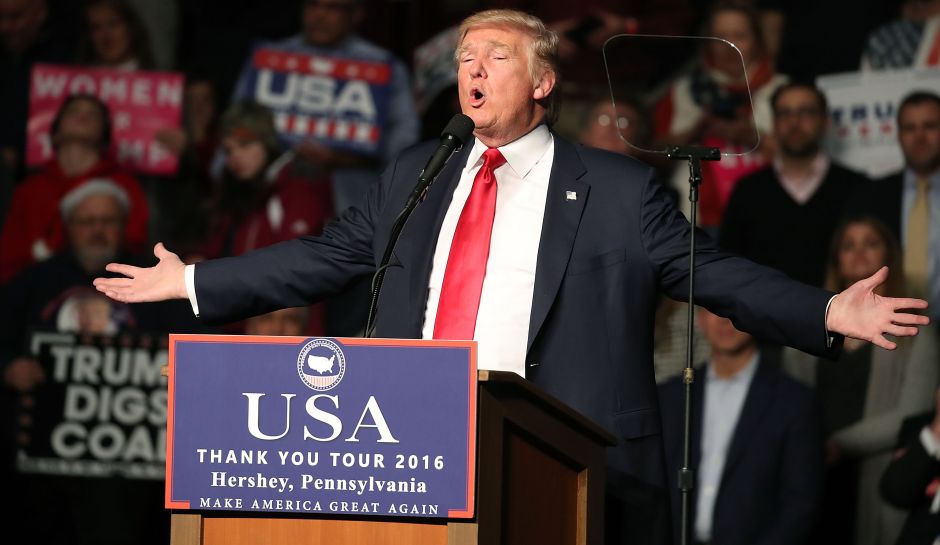 The past six weeks we have watched the Left have a meltdown as their candidate captured the popular vote but lost the only vote that matters, the Electoral College vote. They have begged and pleaded with republican Electoral College members to 'flip their vote' away from Trump, while the elite media and others have complained that this year's election is proof that the Electoral College system is an old, antiquated idea that no longer works in today's world. They could not be more wrong.
As professor James Campbell of the University of Buffalo recently pointed out, regardless of whether you hate Donald Trump or love Donald Trump the Electoral College in 2016 delivered precisely as it was originally designed to do. It did not 'misfire' as the Left claims.
There are two fundamental reasons. First, had our system been based on the popular vote and not the Electoral College system then the candidates themselves would have campaigned differently. Trump for example would not have strategically spent his final weeks and days of the campaign in Ohio, Michigan, Pennsylvania and North Carolina. Instead both Hillary and Trump in all probability would have spent their time strategically campaigning in those states where each believed they could boost their biggest voter support turnout.
The voters are also likely to behaved differently in a system based upon the popular vote. Here in California for example, which is solid blue, I have spoken with several registered republican voters who did not vote this year because 'what difference does it make?'. In a system based upon the popular vote it could make all the difference in the world. It is difficult to compare the popular vote outcome when that is not what the system is based upon.
The second reason is the beauty of the Electoral College. Our founding fathers created the system so that no one region or state would would dominate the election outcome over the rest of the nation. Yes, Hillary won the popular vote by 2.8 million votes. However she largely ignored and never mentioned, is the fact that Trump won the national popular vote outside the state of California. In other words a single state, California, delivered Hillary the national popular vote. Precisely why the Electoral College was created and designed to prevent from happening. It allowed the American people to select our next President, not the state of California.
Watch Politics and Profits with Rick Amato on TV Across America
Coming to your city soon!
Watch online anywhere at PoliticsandProfits.com