A moment of truth for divided Republicans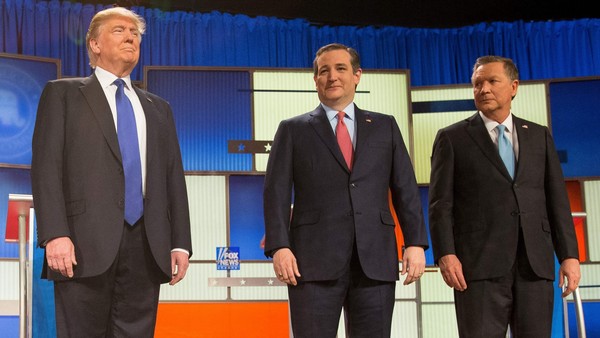 Republican attempts to halt Donald Trump's advance have so far come to naught. The latest one — a loose non-aggression pact between Ted Cruz and John Kasich, his last rivals — fits that sorry pattern. The idea was to carve up the remaining states to combine the anti-Trump vote. That way they would stand a better chance of stopping him from winning a majority of delegates before the July convention in Cleveland. Alas, it comes a day late and a dollar short.
The deal excludes the all-important election finale in California. Moreover, Mr Kasich, it seems, has not fully signed up to it. Nor is it clear whether his voters, or those of Mr Cruz, would choose the other as their second preference. They will have to pray that fate, and quirks in the primary rules, conspire to rob Mr Trump of his threshold.
Even then, as the candidate with the largest popular vote, Mr Trump would have strong grounds to claim the prize — as he has made ominously clear. The dispute is as old as democracy.
Edmund Burke, the late 18th century British parliamentarian, framed it best by persuading constituents that his job was to represent their interests as opposed to being an instrument of their will.