ACLU, two advocacy groups file two new lawsuits against Trump's transgender military ban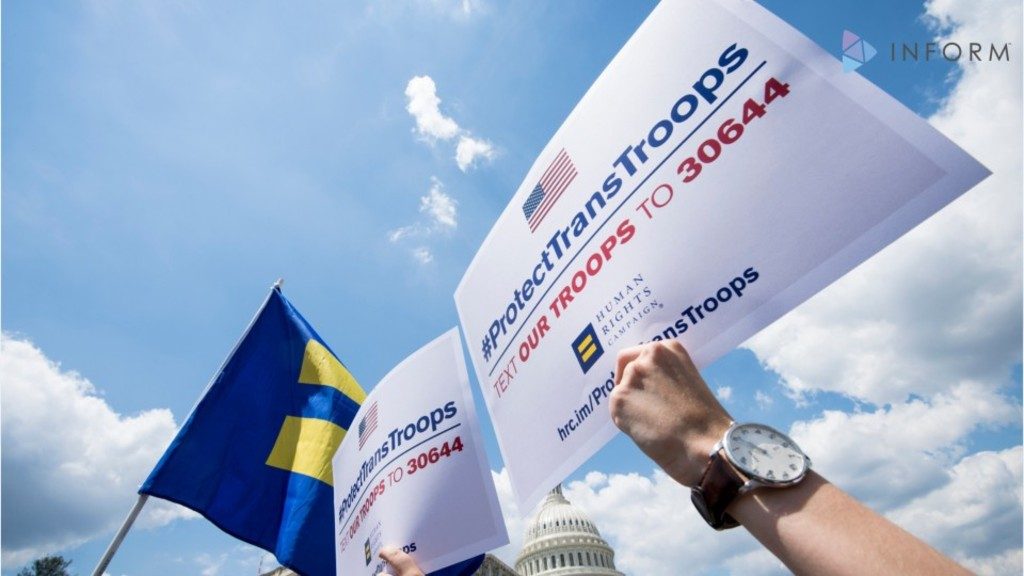 The American Civil Liberties Union and two other groups that advocate on behalf of transgender service members filed federal lawsuits Monday against President Trump's order to curb most transgender military service, which the White House announced on Friday.
"BREAKING: We're taking @realDonaldTrump to court to challenge the unconstitutional transgender military ban," the ACLU tweeted Monday morning. Earlier on Monday, Lambda Legal and OutServe-Servicemembers Legal Defense Network filed lawsuit in a Washington state district court. The groups represent two transgender people who want to enlist in the military and an enlisted service member who wants to become a warrant officer.
"We promised that we would sue if the president took this action. The law is on our side; justice is on our side," Peter Perkowski, legal director for OutServe-SLDN, said in a statement.
Five transgender service members are already suing Trump, Defense Secretary Jim Mattis, and other top military officials in a D.C. federal court, and the latest filing comes days after the president ordered the Pentagon to drop plans to recruit transgender troops, halt their medical treatment, and determine within six months whether those currently serving can remain in the military.