After Confederate flag controversy, GOP House replaces US flag display with state coins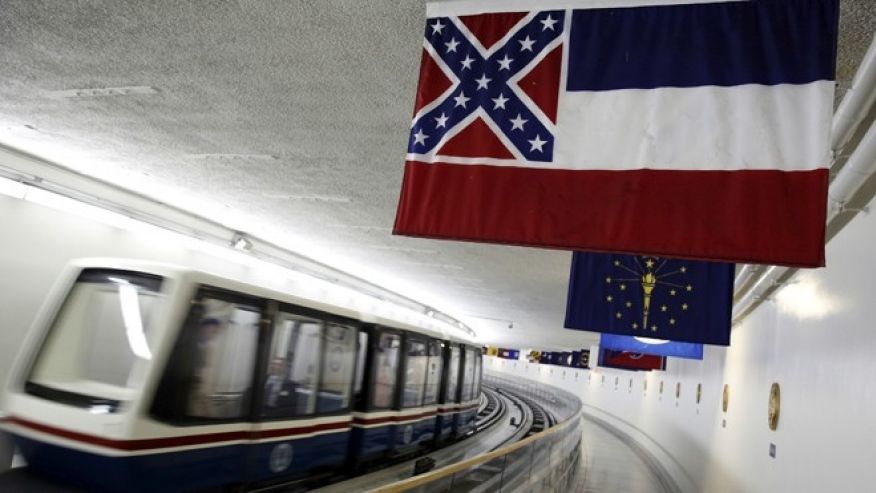 This is a story about flags, coins, congressional spending bills and a tunnel. But sometimes there's more than meets the eye behind what appears to be a rather innocuous series of seemingly non-related events.
The Architect of the Capitol announced last September it would close off the tunnel that runs from the U.S. Capitol, under Independence Avenue and to the Rayburn House Office Building.
The memo declared that "construction will last for approximately one year with the majority of the work to take place nightly between the hours of 9:00 pm and 6:00 am."
The AOC said the closure was necessary to renovate the tunnel's ceiling, light fixtures, fire alarms and sprinklers.
And so as construction began, down came the flags of all 50 states, the District of Columbia and U.S. territories which embroidered the tunnel's wall.