Air Force preparing to put nuclear-armed bombers back on 24-hour ready-to-fly alert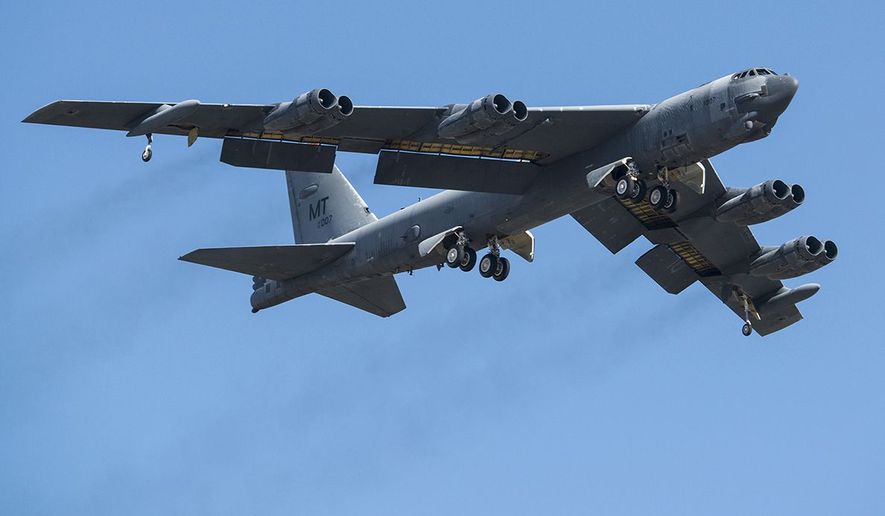 The U.S. Air Force is preparing to put nuclear-armed bombers back on 24-hour ready alert, a status not seen since the Cold War ended in 1991 according to a report released Sunday by Defense One.
"If the order comes, the B-52s will return to a ready-to-fly posture not seen since the Cold War," reported Marcus Weisgerber, global business editor for the industry publication, noting that "long-dormant" runway areas on certain bases could once again be a home to fully loaded B-52s, ready to fly at a moment's notice.
"This is yet one more step in ensuring that we're prepared," Gen. David Goldfein, Air Force chief of staff, said in an interview during his six-day tour of Barksdale and other Air Force bases that support the nuclear mission. "I look at it more as not planning for any specific event, but more for the reality of the global situation we find ourselves in and how we ensure we're prepared going forward."
The officer and other senior defense officials stressed that the alert order had not been given, but that "preparations were under way" just in case. The decision itself would be made by Gen. John Hyten, commander of Strategic Command, or Gen. Lori Robinson, the head of Northern Command. STRATCOM is in charge of the military's nuclear forces and NORTHCOM is tasked with defending North America.