Anti-Trump Agitation: Who Is The Most Determined For President Trump To Fail?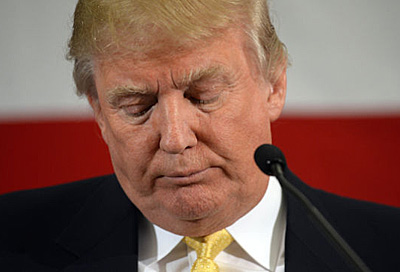 Despite his victory in November and majorities in both houses of Congress, Donald Trump cannot guarantee that all his policies will be enacted. The President-Elect faces fierce opposition from Democrats in Congress, who are eager to preserve the Obama agenda. If he wants to succeed, Trump must identify and counter the Democrats who will give him the most trouble. These include:
Senator Chuck Schumer (NY)
As the highest-ranking Democrat in the Senate, Schumer intends to slow down Trump's cabinet appointments. Accusing the Republicans of trying to "quickly jam through a whole slate of nominees without a fair hearing," he insists that the Senate spend at least 2 days evaluating each of eight key officials. Not only will this make it harder for Trump to appoint people who share his vision, but it will also distract the Senate from other legislation. Schumer will likely succeed at slowing down Trump's appointments, though whether he can stop them entirely is unclear. "If Republicans think they can quickly jam through a whole slate of nominees without a fair hearing process, they're sorely mistaken," Schumer told the Post Sunday. He added, "President-elect Trump is attempting to fill his rigged cabinet with nominees that would break key campaign promises and have made billions off the industries they'd be tasked with regulating."
Senator Dick Durbin (IL)
The second-ranking Senate Democrat hopes to preserve DACA, an Obama executive order allowing certain undocumented immigrants to remain in the country. If successful, this could severely slow down the President-Elect's planned deportations. Durbin has partnered with moderate Republican Lindsey Graham (SC) to draft a bill preserving DACA enrollees' legal status. He hopes to encourage immigrants to "shadows and contribute more fully to the only country they've ever called home." If Democrats unify around this bill and win more Republican allies, they may undermine Trump's deportation effort.
Senator Elizabeth Warren (MA)
Trump's victory in November was due to the support of working class voters, who saw him as their champion against elites like Hillary Clinton. Warren, however, is also revered by the working class, and thus Trump supporters may take her more seriously. She has already raised publicity against Trump, notably by calling his appointees "swamp monsters." This could aid Schumer in his efforts to slow down Senate confirmations.
Representatives John Larson (CT) and John Lewis (GA)
Because the minority party has less power in the House than in the Senate, Democrats may have to use unconventional tactics to make their voice heard. Representatives John Larson and John Lewis have experience doing just that, having organized a sit-in during the summer of 2016 to demand gun control legislation. They have continued using direct action in the new Congress, organizing a protest last Tuesday against the House's new prohibition against taking photos.
Lewis has been critical of Trump, having accused him of "emboldening racists and bigots" and comparing him to the "violent storm of hatred whipped up by racism and bigotry" that existed in the US in the 1960s. He and Larson are thus likely to oppose Trump however they can. Their direct action tactics may be an effective way to create negative publicity for Trump, drumming up Democratic support for the 2018 elections. They could backfire, however, making the Democrats look rowdy and irresponsible while Trump and Republicans work on real legislation; given that 57% of Democratic voters want Trump to succeed, this could be a serious problem in future elections.