Anti-Trump immigration policy protest briefly blocks Macy's Thanksgiving Day parade route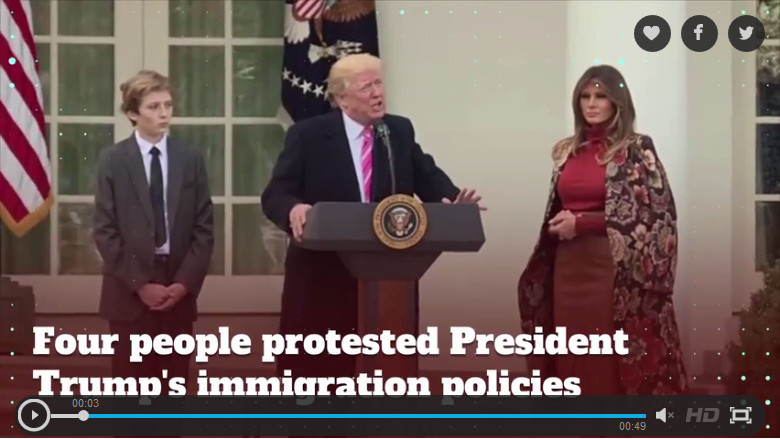 Four people protesting President Trump's immigration policies staged a sit-down protest and briefly blocked the Thanksgiving Day parade route before cops removed them.
The protesters are young people who came into the country undocumented but were allowed to stay, according to the Seed Project.
Trump ordered the repeal of the Deferred Action for Childhood Arrivals program in September. Attorney General Jeff Sessions in October announced the program would be canceled in March.