Bannon Gets Assist From Dems On War Against Ryan And McConnell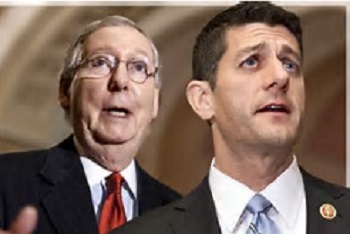 If President Trump's former chief strategist Stephen Bannon intends to target House Speaker Paul Ryan, Democrats will lend a hand.
The Democratic party's official campaign arm for House races is unveiling its first ad campaign of the 2018 cycle – and the cable television and radio blitz will prominently featuring the Wisconsin Republican, the group told USA TODAY.
The Democratic Congressional Campaign Committee will cast Ryan and his attempts to unravel Obamacare as an ongoing threat to the health care coverage of millions of Americans.
The television ad, titled "Never Stop," warns voters that Republicans are still "coming after your health care."