Bernie Sanders wants 'big Pharma' to testify on role in opioid crisis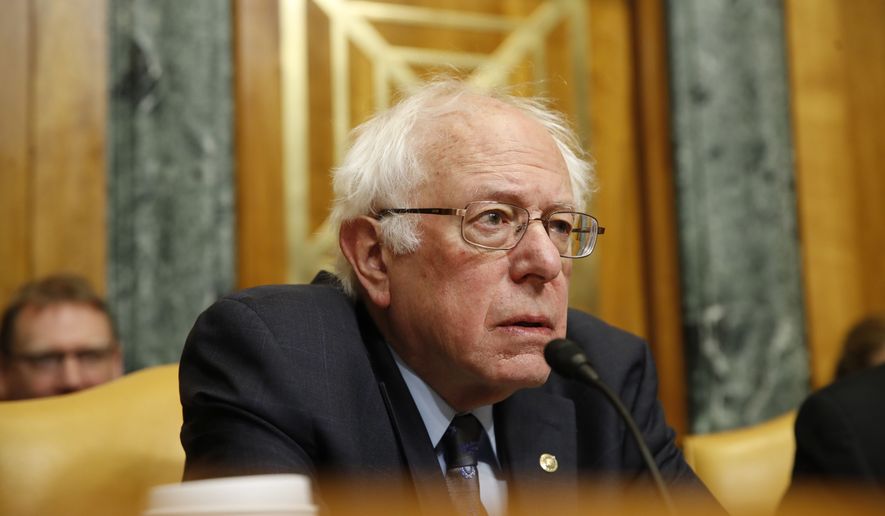 Sen. Bernard Sanders of Vermont said Monday he wants to haul pharmaceutical executives before Congress to explore their role in "precipitating and exacerbating" an opioid crisis that is killing tens of thousands of Americans each year.
Mr. Sanders, a hero to the progressive left, asked Senate Health Committee Chairman Lamar Alexander to launch a broad probe into the drug companies' marketing tactics, akin to a crackdown on tobacco makers in the 1990s.
"While some of these companies have made billions each year in profits, not one of them has been held fully accountable for its role in this crisis," Mr. Sanders said.
State and federal officials are increasingly casting blame on makers of leading pain pills, saying they downplayed the risk of addiction in prior decades, resulting in legions of addicted Americans who've turned to heroin and deadly fentanyl.
"It is time for the United States Congress to investigate this crisis, to learn what the drug companies knew about these products, and to hold them accountable in helping communities all over this country address this deadly and expensive crisis," Mr. Sanders said.