Beto O'Rourke raised $38.1 million in last three months, smashing all records in bid to oust Ted Cruz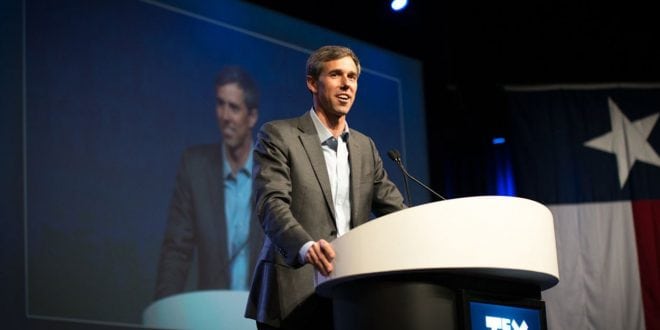 WASHINGTON — Rep. Beto O'Rourke raised an astonishing $38.1 million in three months, as Democrats in Texas and nationwide showered him with donations for his bid to oust Sen. Ted Cruz.
The haul smashed previous records for a U.S. Senate contest, and assures that the hard fought race, already the nation's costliest, remains on top of the 2018 list.
O'Rourke's haul is more than triple the $12 million that Cruz said he raised from July through September. Combined, the rivals have raised roughly $86 million but the challenger's tally of $61.2 million vastly eclipses the incumbent's $24.9 million.
"The people of Texas in all 254 counties are proving that when we reject PACs and come together not as Republicans or Democrats but as Texans and Americans, there's no stopping us," O'Rourke said.