BIAS ALERT: Media that ripped Bush on Katrina ignores Obama on La. flooding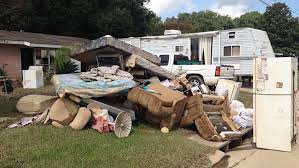 President George W. Bush was torn to shreds in 2005 by mainstream media commentators for his initial response to Hurricane Katrina – yet President Obama's detached response to the recent Louisiana floods has been met with resounding silence from those same outlets.
"George Bush doesn't care about black people" was the shocking charge by singer Kanye West about President Bush's response to Katrina. West's was a particularly blunt assessment, but echoed a growing narrative pushed by mainstream media outlets that Bush's response was out of touch, inept and most of all, he didn't care about people on the ground.
Much of the media coverage at the time not only criticized Bush for the difficulties the federal government faced in responding to the disaster, but also lambasted him for taking too long to return from vacation and to visit the site on the ground.
When he did return early from vacation, just two days after the disaster hit, he faced further criticism for flying over New Orleans on his way back to Washington D.C. before flying out to visit the victims of the tragedy.
Mainstream media condemned Bush's alleged lack of compassion, immediately predicting it would destroy his entire legacy. A USA Today article written at the time summarized it this way: