Bibi About To Deliver Another 'Smackdown' On Obama?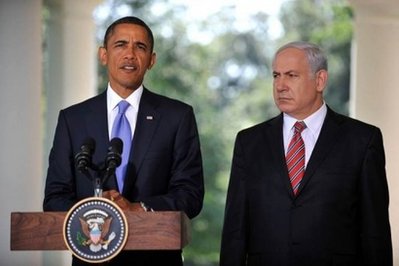 Everyone knows that President Obama does not like Israeli Prime Minister Benjamin Netanyahu. Obama's famous comment to the French president, that he doesn't like spending time with Netanyahu, which was caught on hot mic, speaks for itself.
The animosity between the President of the United States and the Prime Minister of one of America's closest allies is a matter of public record.
It is also well-known that the Obama administration has been funding the opposition against Netanyahu in the upcoming Israeli elections through various intermediaries and proxies. The Daily Caller reports:
A top appointee in President Barack Obama's 2012 election campaign is now working to defeat Israeli Prime Minister Benjamin Netanyahu in the upcoming March election. Jeremy Bird was the national field director for Obama's 2012 campaign, and he's now working for an Israel-based group, dubbed V15, an anti-Netanyahu group that is backed by a U.S.-U.K. group titled "One Voice."