Big Dem fundraisers overwhelmingly favor 3 candidates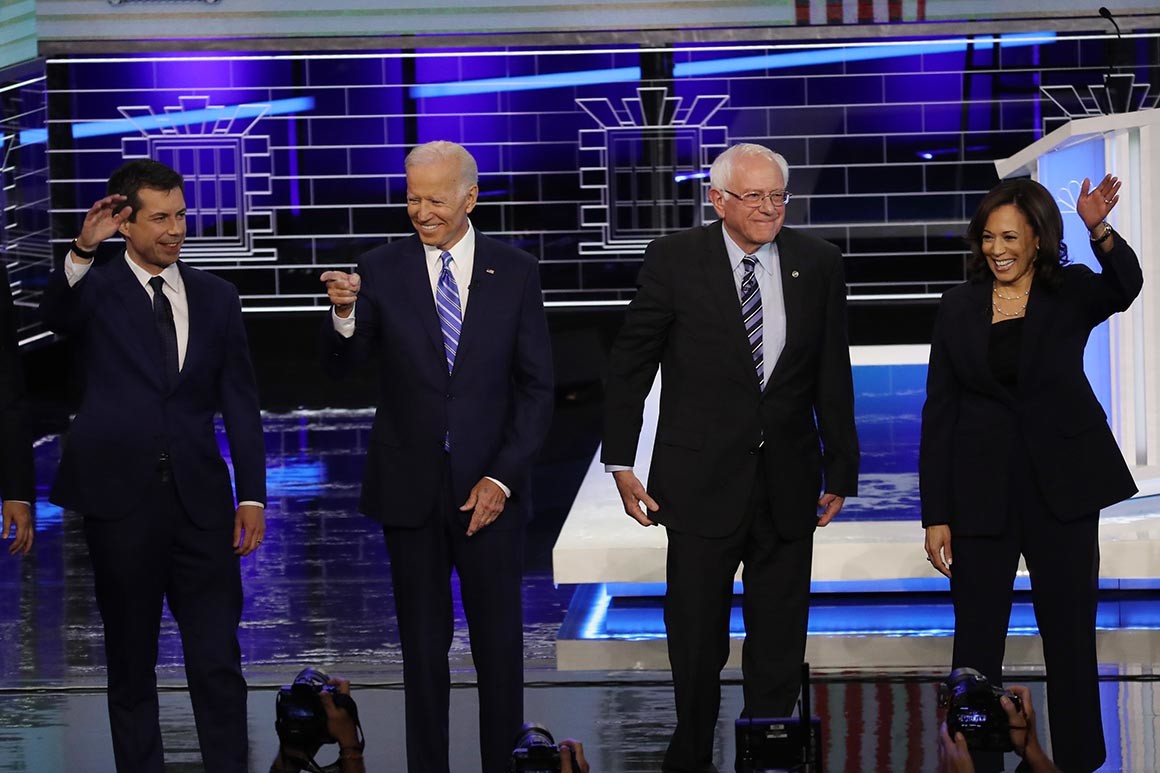 Big-money Democratic donors have jumped off the sidelines of the presidential race, and three candidates are the clear winners of their support: Joe Biden, Pete Buttigieg and Kamala Harris.
Each of those three candidates received more than 220 donations from top fundraisers who helped raise at least $100,000 (and sometimes many multiples more) for Hillary Clinton's 2016 campaign or at least $50,000 for Barack Obama in 2012, according to a POLITICO analysis of Federal Election Commission data. Members of this group of nearly 2,000 so-called "bundlers" have tapped their personal networks in the past to collectively raise tens of millions of dollars for Democratic campaigns.
But while top Democratic fundraisers donated more money in the second quarter than in the slow first three months of the race, many are no closer to choosing a single candidate: Close to 40 percent of the 810 bundlers who have donated to a 2020 Democrat so far have given to more than one candidate.
And while the Democratic field has largely fought to be the party of small-dollar donors in 2020, Biden, Buttigieg and Harris in particular have hustled for bundler support behind closed doors during the early months of the campaign.