Bill Clinton Pushing for Clinton Foundation Haiti Relief After Fleecing Haitians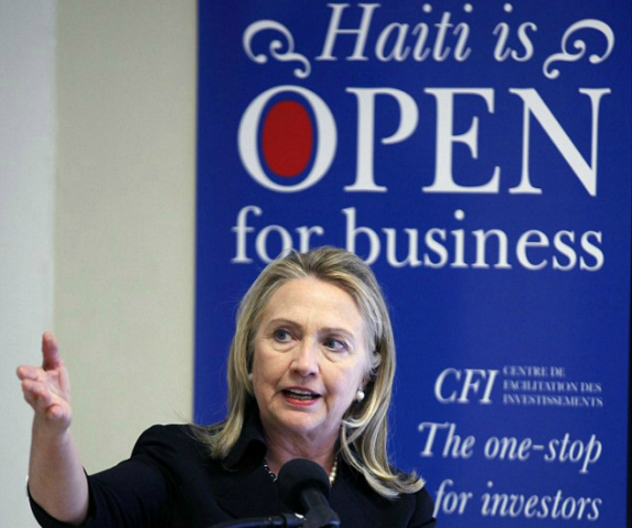 In the wake of the devastating destruction to Haiti caused by Hurricane Matthew, President Bill Clinton took to Twitter and urged his six million-plus followers to go to the embattled Clinton Foundation to assist in relief efforts.
"Praying for everyone impacted by #HurricaneMatthew. Here's how you can help in Haiti," Clinton said his tweet, which linked to a Medium article, entitled, "Members of the Clinton Foundation Community Respond to Hurricane Matthew; Ways to Support."
The last time tragedy struct the tiny Caribbean country, Bill and then-Secretary of State Hillary Clinton — according to scores of enraged Haitians — used their billion dollar charity and leveraged their global connections to enrich themselves and their monied cronies.
Following the devastating earthquake in Haiti in 2010 — while 316,000 lifeless bodies lay buried under rubble, and while 300,000 Haitians suffered from injuries, with another 1.3 million displaced — the Clintons saw an opportunity to cash in.
Hillary Clinton's brother, Tony Rodham, landed a lucrative and historically rare Haitian "gold exploitation permit," while Clinton Foundation donors, including Digicel mobile phone company founder Denis O'Brien, were winning multi-million dollar contracts that would siphon massive profits from the poorest country in the Western Hemisphere.