Blankenship third-party bid worries Senate GOP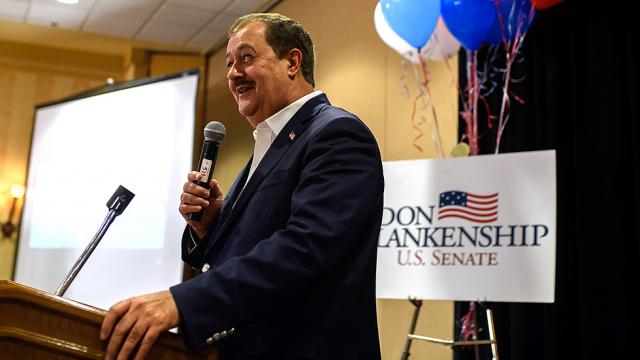 The Republicans' Senate headache in West Virginia isn't over, even as the party tries to pivot to defeating Democratic Sen. Joe Manchin in November.
Former coal CEO and ex-convict Don Blankenship, who lost the GOP primary earlier in May, said Monday that he would run instead as a third-party candidate. If he goes through with the bid, Blankenship could become a spoiler in a high-stakes battle that could determine which party controls the Senate.
It's unclear if Blankenship will ultimately make it on the ballot. But his third-party push has reignited a bitter battle between the former coal baron and national Republicans, who believe that Manchin is vulnerable after President Trump won the state by more than 40 points in 2016.
Blankenship blasted the GOP establishment on Monday, warning there would be payback for their attempts to sink his primary bid and accusing the White House of reneging on a promise to not get involved in the race.