Bobby Jindal: I'd toss six Supreme Court justices if I could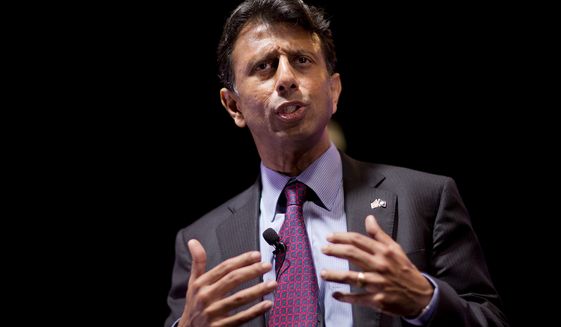 Louisiana Gov. Bobby Jindal, a 2016 GOP presidential candidate, said he would toss out a half-dozen members of the U.S. Supreme Court if given the chance — including a couple of justices nominated to the bench by Presidents George W. Bush and Ronald Reagan.
The recent 5-4 ruling in favor of same-sex marriage and 6-3 ruling in favor of Obamacare subsidies have sparked a conservative backlash against the Supreme Court, including from Mr. Jindal, who said the court appears to be more interested in following public opinion polls than abiding by the Constitution.