Bobby Jindal: 'Islam has a problem'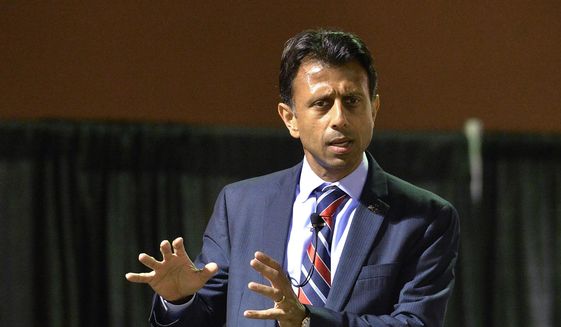 Louisiana Gov. Bobby Jindal will tell a conservative think tank in London next week that if Muslim leaders refuse to speak out against violent elements in the religion, they are essentially part of the problem.
"A so-called religion that allows for and endorses killing those who oppose it is not a religion at all; it is a terrorist movement," he says in prepared remarks released by his office. "I do continue to believe and hope that most Muslims oppose these bloodthirsty acts of terror."
Mr. Jindal, a possible presidential contender in 2016, is set to address the Henry Jackson Society on Monday in London.