Border patrol agent explores newly discovered US-Mexico drug tunnel with GoPro camera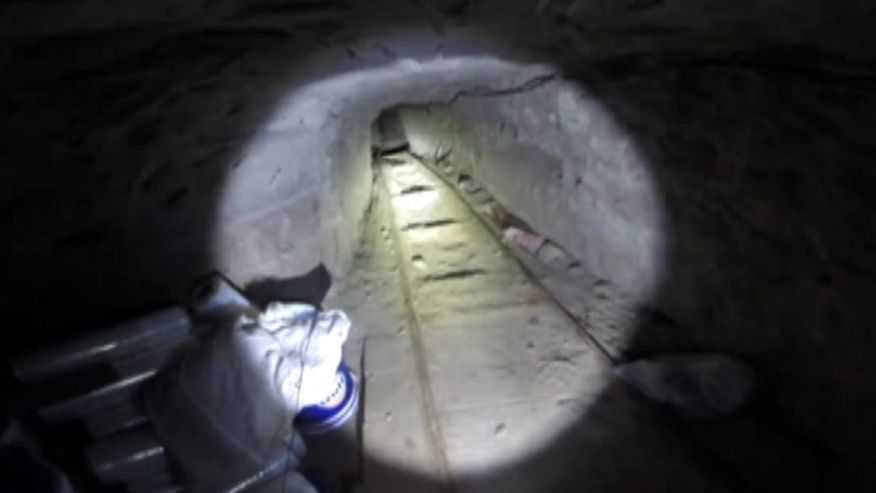 With a GoPro camera strapped to his helmet, a U.S. Border Patrol agent dropped down into a newly discovered drug tunnel under the U.S.-Mexico border, where he uncovered lights, a series of stairwells and a sophisticated rail system.
The discovery of the once-secret 800-yard tunnel — believed to be the longest ever found in California — led investigators to more than a ton of cocaine and seven tons of marijuana, officials said Wednesday.
The tunnel extends 300 yards from a house in Tijuana, Mexico, to the border and then 500 yards on the U.S. side to a fenced lot in the San Diego industrial area of Otay Mesa. The lot was advertised as a wooden pallet business, with one sign reading, "Otay Pallets — We Buy Pallets."
In addition to the rail system, the tunnel was equipped with an elevator that could fit up to 10 people, officials said. The exit on the U.S. side is about 3 feet wide and was covered by a trash bin. U.S. Attorney Laura Duffy told reporters the bin was used to store narcotics that had been spirited into the U.S.