BREAKING: Conditions Right for DNC Riot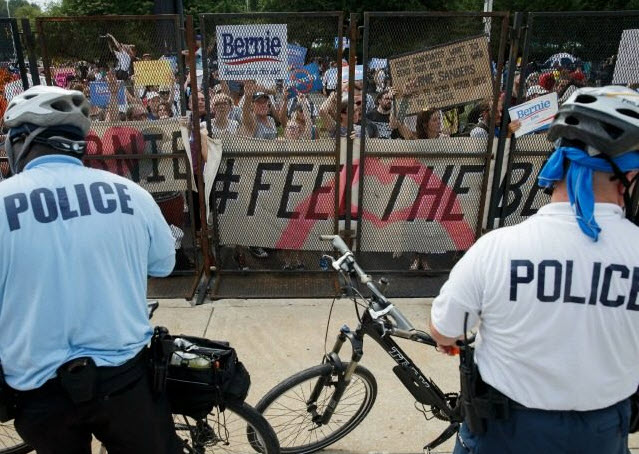 PHILADELPHIA — It's a perfect storm for rioting, as a combination of lax security, walled-off Democrat elites, and a huge mob of angry protesters have come together here at the Democratic National Convention.
As heavy thunderstorms put a damper on the thousands of protesters gathered outside the DNC, I sat down with veteran video journalist Jeremy Segal a.k.a. Rebel Pundit for a cheesesteak dinner. We agree: if the leftist activists do not cause total chaos on the streets of Philadelphia in the next few days, it's only because they choose not to.
Segal, who was also at last week's Republican National Convention in Cleveland, decided to come to Philadelphia after WikiLeaks dropped 20,000 emails over the weekend showing Bernie Sanders supporters' that the election was rigged against their man. He knew that the tensions created by the document would exacerbate the already tense situation between Sanders supporters and the Democrat establishment.
However, when he got to Philadelphia, Segal was immediately struck by the security and logistical differences between the Democrat and Republican conventions.
Unlike Cleveland, which had a significant police presence including officers who had flown in from around the country, law enforcement in Philadelphia is simply outnumbered. There aren't enough cops on the street to control the crowd, but more importantly the crowd itself is much bigger. The activist left is a natural constituency for the Democratic Party and the entire northeastern United States from Boston to New York to Baltimore all have easy access to Philadelphia.