Brennan first to fall as Trump kicks off review of Obama officials' access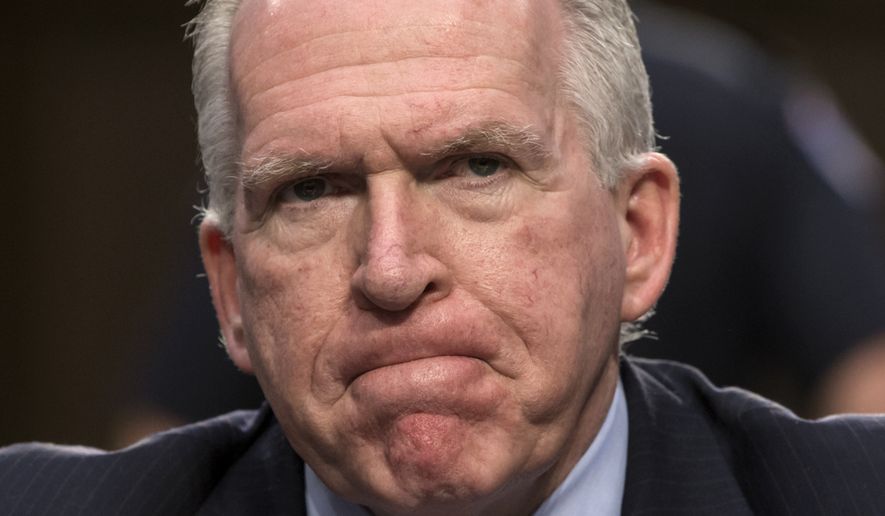 President Trump on Wednesday personally revoked the security clearance of former CIA Director John O. Brennan, a bitter and vocal Trump critic, citing his "erratic conduct and behavior" as their clashes escalated over the special counsel's Russia investigation.
It was the first move in a White House review of access of top Obama-era intelligence and law enforcement officials, and it is believed to be the first time a president has taken such a direct and public role in shutting off a security clearance.
In a statement, Mr. Trump declared that Mr. Brennan has "a history that calls into question his objectivity and credibility."
"Mr. Brennan has recently leveraged his status as a former high-ranking official with access to highly sensitive information to make a series of unfounded and outrageous allegations — wild outbursts on the internet and television — about this administration," Mr. Trump said.